10.4.17, Symposium "Ubiquitin and Friends"
The VBC Ubiquitin and Friends Club invites all VBC members to their annual symposium: This year on 13th May 2017 in the Josephinum in Vienna.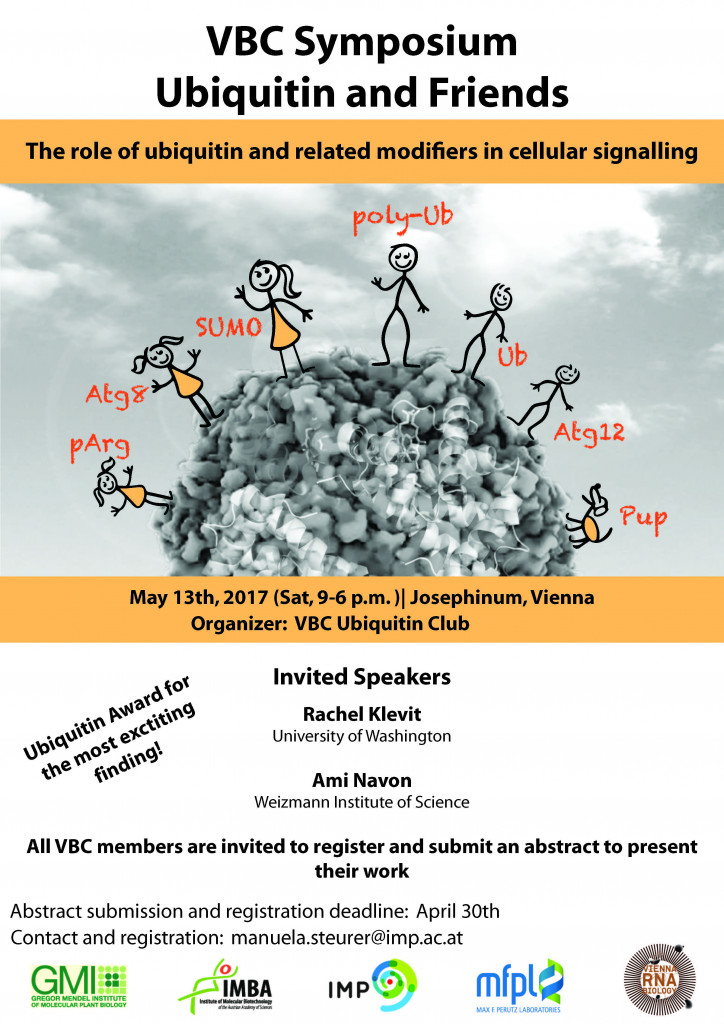 Two guest speakers join this year: Rachel Klevit (University of Washington) and Ami Navon (Weizmann Institute of Science).
To register, please send your name to Manuela Steurer (manuela.steurer@imp.ac.at) by April 30th.