Make Vienna your base in the world of RNA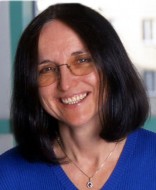 <<Your PhD thesis is an important crossroad in your career, a time where science permeates your life and sets the stage for your future. The RNA Biology doctoral program gives you the opportunity to embark on an adventure in  science during which RNA related problems will challenge your scientific thinking.>>
ao.Univ.Prof.Dr. Andrea Barta, Scientific Coordinator of the DoktoratsKolleg RNA Biology, a focused doctoral programme funded by the The Austrian Science Fund (FWF) as well as the Medical University of Vienna and the University of Vienna.
Make RNA Biology
the focus of your scientific education
Be in the right place for RNA research
If you want to spend your PhD studies discovering more about the form and function of RNA, Vienna is the right place for you. We recruit our PhD students through the International Vienna BioCenter PhD Program – for detailed application guidelines please visit the website.
Not only a base, but also a network
Students are based at one of five Vienna institutions that will offer them a first-class scientific environment in which to work. But they are also part of an innovative network of 14 full member groups and additional associated groups, coordinating their research to maximise their discoveries. This will offer you many opportunities both nationally and internationally.
Narrow focus, wide lens
You will gain a focus on one topic at the heart of many exciting research areas and a wide view of molecular biology and other disciplines.
Build your future
We produce graduates who are not only RNA experts but are also well-rounded scientists. Your studies here can take you in any direction – and we will make sure that you are prepared for wherever they take you.
Vienna: a living space for science
Vienna: Working together on RNA discoveries 
RNA has puzzled and surprised many generations of scientists as a molecule of unanticipated structural and functional versatility combined with high complexity and dynamic behavior. This has led to the vision of an "RNA world" with the concept that RNA might have been the molecule at the root of all life, as it is catalytically active, it can self replicate and it can provide the sole genetic material. Genomics has again boosted RNA research in an unforeseen manner as small and large non-protein-coding RNAs were found to regulate gene expression on many unexpected levels.
Vienna has long been home to several research groups working at the forefront of RNA research. These RNA researchers have built a strong hub, networking on a national and worldwide level.
In Vienna, the city of music and dance, you will find a strong RNA community with the aim of elucidating the mysterious rhythms of RNA molecules.