30.4.19, New DK RNA Alumna: Muna Ayesha Khan, PhD!
Congratulations to Muna Ayesha Khan from the Görke Lab a the Max Perutz Labs for her successful PhD Defense today on "Signal perception and transduction within the GlmY/GlmZ small RNA cascade in Escherichia coli".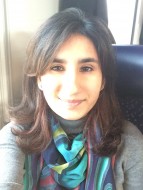 We are very happy to welcome Muna in the DK RNA Alumni club! Wish you all the best, Muna!