Arndt VON HAESELER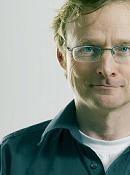 E-mail: arndt.von.haeseler(at)univie.ac.at
Phone: 0043 1 4277 24007
Research Group: http://www.cibiv.at
 https://www.maxperutzlabs.ac.at/research/research-groups/von-haeseler
Institution: CIBIV/Max Perutz Labs
Full member of the DoktoratsKolleg (DK) RNA Biology since 2014.
PhD students within/associated to the DK:
Florian Pflug
Cassius M. Perez de los Cobos Hermosa
DK RNA Biology Alumni& their PhD thesis:

Luis Felipe Paulin Paz: "Understanding the sampling properties of high throughput sequencing technologies"
Milica Krunic: "NGS Data Analysis in Resolving Disease Etiology"
Celine Prakash: "Enumerative Combinatorics Models for Fragmentation Pattern in RNA Sequencing Provides Insights into the Expected Coverage Profile"
(Philipp Rescheneder)
For complete list of group members please visit the von Haeseler group website.
Arndt is Head of CIBIV (Center for Integrative Bioinformatics Vienna) at the Max Perutz Labs, and the Bioinformatics Coordinator for the SFB Special Research Focus Regulatory RNAs.
Publications: (since 2014)

Quantification of experimentally induced nucleotide conversions in high-throughput sequencing datasets.
Neumann T, Herzog VA, Muhar M, von Haeseler A, Zuber J, Ameres SL, Rescheneder P.
BMC Bioinformatics. 2019 May 20;20(1):258.
Polymorphism-Aware Species Trees with Advanced Mutation Models, Bootstrap, and Rate Heterogeneity.
Schrempf D, Minh BQ, von Haeseler A, Kosiol C.
Mol Biol Evol. 2019 Jun 1;36(6):1294-1301.
Combined transcriptome and proteome profiling reveals specific molecular brain signatures for sex, maturation and circalunar clock phase.
Schenk S, Bannister SC, Sedlazeck FJ, Anrather D, Minh BQ, Bileck A, Hartl M, von Haeseler A, Gerner C, Raible F, Tessmar-Raible K.
Elife. 2019 Feb 15;8. pii: e41556.
VARIFI-Web-Based Automatic Variant Identification, Filtering and Annotation of Amplicon Sequencing Data.
Krunic M, Venhuizen P, Müllauer L, Kaserer B, von Haeseler A.
J Pers Med. 2019 Feb 1;9(1).
The Evolutionary Traceability of a Protein.
Jain A, Perisa D, Fliedner F, von Haeseler A, Ebersberger I.
Genome Biol Evol. 2019 Feb 1;11(2):531-545.
Accurate detection of complex structural variations using single-molecule sequencing.
Sedlazeck FJ, Rescheneder P, Smolka M, Fang H, Nattestad M, von Haeseler A, Schatz MC.
Nat Methods. 2018 Jun;15(6):461-468.
SLAM-seq defines direct gene-regulatory functions of the BRD4-MYC axis.
Muhar M, Ebert A, Neumann T, Umkehrer C, Jude J, Wieshofer C, Rescheneder P, Lipp JJ, Herzog VA, Reichholf B, Cisneros DA, Hoffmann T, Schlapansky MF, Bhat P, von Haeseler A, Köcher T, Obenauf AC, Popow J, Ameres SL, Zuber J.
Science. 2018 May 18;360(6390):800-805.
Germline Variants in the POT1-Gene in High-Risk Melanoma Patients in Austria.
Müller C, Krunic M, Wendt J, von Haeseler A, Okamoto I.
G3 (Bethesda). 2018 May 4;8(5):1475-1480.
Complex Models of Sequence Evolution Require Accurate Estimators as Exemplified with the Invariable Site Plus Gamma Model.
Nguyen LT, von Haeseler A, Minh BQ.
Syst Biol. 2018 May 1;67(3):552-558.
In vivo insertion pool sequencing identifies virulence factors in a complex fungal-host interaction.
Uhse S, Pflug FG, Stirnberg A, Ehrlinger K, von Haeseler A, Djamei A.
PLoS Biol. 2018 Apr 23;16(4):e2005129.
Unifying the global phylogeny and environmental distribution of ammonia-oxidising archaea based on amoA genes.
Alves RJE, Minh BQ, Urich T, von Haeseler A, Schleper C.
Nat Commun. 2018 Apr 17;9(1):1517.
TRUmiCount: Correctly counting absolute numbers of molecules using unique molecular identifiers.
Pflug FG, von Haeseler A.
Bioinformatics. 2018 Apr 16.
MPBoot: fast phylogenetic maximum parsimony tree inference and bootstrap approximation.
Hoang DT, Vinh LS, Flouri T, Stamatakis A, von Haeseler A, Minh BQ.
BMC Evol Biol. 2018 Feb 2;18(1):11.
UFBoot2: Improving the Ultrafast Bootstrap Approximation.
Hoang DT, Chernomor O, von Haeseler A, Minh BQ, Vinh LS.
Mol Biol Evol. 2018 Feb 1;35(2):518-522.
Thiol-linked alkylation of RNA to assess expression dynamics.
Herzog VA, Reichholf B, Neumann T, Rescheneder P, Bhat P, Burkard TR, Wlotzka W, von Haeseler A, Zuber J, Ameres SL.
Nat Methods. 2017 Dec;14(12):1198-1204.
ModelFinder: fast model selection for accurate phylogenetic estimates.
Kalyaanamoorthy S, Minh BQ, Wong TKF, von Haeseler A, Jermiin LS.
Nat Methods. 2017 Jun;14(6):587-589.
HIV-1 full-genome phylogenetics of generalized epidemics in sub-Saharan Africa: impact of missing nucleotide characters in next-generation sequences.
Ratmann O, Wymant C, Colijn C, Danaviah S, Essex M, Frost SDW, Gall A, Gaiseitsiwe S, Grabowski M, Gray R, Guindon S, von Haeseler A, Kaleebu P, Kendall M, Kozlov A, Manasa J, Minh BQ, Moyo S, Novitsky V, Nsubuga R, Pillay S, Quinn TC, Serwadda D, Ssemwanga D, Stamatakis A, Trifinopoulos J, Wawer M, Leigh Brown A, de Oliveira T, Kellam P, Pillay D, Fraser C.
AIDS Res Hum Retroviruses. 2017 May 25.
The genomic basis of circadian and circalunar timing adaptations in a midge.
Kaiser TS, Poehn B, Szkiba D, Preussner M, Sedlazeck FJ, Zrim A, Neumann T, Nguyen LT, Betancourt AJ, Hummel T, Vogel H, Dorner S, Heyd F, von Haeseler A, Tessmar-Raible K.
Nature. 2016 Dec 1;540(7631):69-73.
Terrace Aware Data Structure for Phylogenomic Inference from Supermatrices.
Chernomor O, von Haeseler A, Minh BQ.
Syst Biol. 2016 Nov;65(6):997-1008.
Reversible polymorphism-aware phylogenetic models and their application to tree inference.
Schrempf D, Minh BQ, De Maio N, von Haeseler A, Kosiol C.
J Theor Biol. 2016 Oct 21;407:362-370.
W-IQ-TREE: a fast online phylogenetic tool for maximum likelihood analysis.
Trifinopoulos J, Nguyen LT, von Haeseler A, Minh BQ.
Nucleic Acids Res. 2016 Jul 8;44(W1):W232-5.
Next-generation sequencing diagnostics of bacteremia in septic patients.
Grumaz S, Stevens P, Grumaz C, Decker SO, Weigand MA, Hofer S, Brenner T, von Haeseler A, Sohn K.
Genome Med. 2016 Jul 1;8(1):73.
A-type lamins bind both hetero- and euchromatin, the latter being regulated by lamina-associated polypeptide 2 alpha.
Gesson K, Rescheneder P, Skoruppa MP, von Haeseler A, Dechat T, Foisner R.
Genome Res. 2016 Apr;26(4):462-73.
Separable Roles for a Caenorhabditis elegans RMI1 Homolog in Promoting and Antagonizing Meiotic Crossovers Ensure Faithful Chromosome Inheritance.
Jagut M, Hamminger P, Woglar A, Millonigg S, Paulin L, Mikl M, Dello Stritto MR, Tang L, Habacher C, Tam A, Gallach M, von Haeseler A, Villeneuve AM, Jantsch V.
PLoS Biol. 2016 Mar 24;14(3):e1002412.
Consequences of Common Topological Rearrangements for Partition Trees in Phylogenomic Inference.
Chernomor O, Minh BQ, von Haeseler A.
J Comput Biol. 2015 Dec;22(12):1129-42.
Teaser: Individualized benchmarking and optimization of read mapping results for NGS data.
Smolka M, Rescheneder P, Schatz MC, von Haeseler A, Sedlazeck FJ.
Genome Biol. 2015 Oct 22;16:235.
The Candida albicans Histone Acetyltransferase Hat1 Regulates Stress Resistance and Virulence via Distinct Chromatin Assembly Pathways.
Tscherner M, Zwolanek F, Jenull S, Sedlazeck FJ, Petryshyn A, Frohner IE, Mavrianos J, Chauhan N, von Haeseler A, Kuchler K.
PLoS Pathog. 2015 Oct 16;11(10):e1005218.
Decreased expression of endogenous feline leukemia virus in cat lymphomas: a case control study.
Krunic M, Ertl R, Hagen B, Sedlazeck FJ, Hofmann-Lehmann R, von Haeseler A, Klein D.
BMC Vet Res. 2015 Apr 10;11:90.
Innate immune response to Streptococcus pyogenes depends on the combined activation of TLR13 and TLR2.
Fieber C, Janos M, Koestler T, Gratz N, Li XD, Castiglia V, Aberle M, Sauert M, Wegner M, Alexopoulou L, Kirschning CJ, Chen ZJ, von Haeseler A, Kovarik P.
PLoS One. 2015 Mar 10;10(3):e0119727.
The phylogenetic likelihood library.
Flouri T, Izquierdo-Carrasco F, Darriba D, Aberer AJ, Nguyen LT, Minh BQ, Von Haeseler A, Stamatakis A.
Syst Biol. 2015 Mar;64(2):356-62.
Split diversity in constrained conservation prioritization using integer linear programming.
Chernomor O, Minh BQ, Forest F, Klaere S, Ingram T, Henzinger M, von Haeseler A.
Methods Ecol Evol. 2015 Jan;6(1):83-91.
IQ-TREE: a fast and effective stochastic algorithm for estimating maximum-likelihood phylogenies.
Nguyen LT, Schmidt HA, von Haeseler A, Minh BQ.
Mol Biol Evol. 2015 Jan;32(1):268-74.
The first myriapod genome sequence reveals conservative arthropod gene content and genome organisation in the centipede Strigamia maritima.
Chipman AD, Ferrier DE, Brena C, Qu J, Hughes DS, Schröder R, Torres-Oliva M, Znassi N, Jiang H, Almeida FC, Alonso CR, Apostolou Z, Aqrawi P, Arthur W, Barna JC, Blankenburg KP, Brites D, Capella-Gutiérrez S, Coyle M, Dearden PK, Du Pasquier L, Duncan EJ, Ebert D, Eibner C, Erikson G, Evans PD, Extavour CG, Francisco L, Gabaldón T, Gillis WJ, Goodwin-Horn EA, Green JE, Griffiths-Jones S, Grimmelikhuijzen CJ, Gubbala S, Guigó R, Han Y, Hauser F, Havlak P, Hayden L, Helbing S, Holder M, Hui JH, Hunn JP, Hunnekuhl VS, Jackson L, Javaid M, Jhangiani SN, Jiggins FM, Jones TE, Kaiser TS, Kalra D, Kenny NJ, Korchina V, Kovar CL, Kraus FB, Lapraz F, Lee SL, Lv J, Mandapat C, Manning G, Mariotti M, Mata R, Mathew T, Neumann T, Newsham I, Ngo DN, Ninova M, Okwuonu G, Ongeri F, Palmer WJ, Patil S, Patraquim P, Pham C, Pu LL, Putman NH, Rabouille C, Ramos OM, Rhodes AC, Robertson HE, Robertson HM, Ronshaugen M, Rozas J, Saada N, Sánchez-Gracia A, Scherer SE, Schurko AM, Siggens KW, Simmons D, Stief A, Stolle E, Telford MJ, Tessmar-Raible K, Thornton R, van der Zee M, von Haeseler A, Williams JM, Willis JH, Wu Y, Zou X, Lawson D, Muzny DM, Worley KC, Gibbs RA, Akam M, Richards S.
PLoS Biol. 2014 Nov 25;12(11):e1002005.
ADAR2 induces reproducible changes in sequence and abundance of mature microRNAs in the mouse brain.
Vesely C, Tauber S, Sedlazeck FJ, Tajaddod M, von Haeseler A, Jantsch MF.
Nucleic Acids Res. 2014 Oct 29;42(19):12155-68.
Discovery of the first light-dependent protochlorophyllide oxidoreductase in anoxygenic phototrophic bacteria.
Kaschner M, Loeschcke A, Krause J, Minh BQ, Heck A, Endres S, Svensson V, Wirtz A, von Haeseler A, Jaeger KE, Drepper T, Krauss U.
Mol Microbiol. 2014 Sep;93(5):1066-78.
A SAGE based approach to human glomerular endothelium: defining the transcriptome, finding a novel molecule and highlighting endothelial diversity.
Sengoelge G, Winnicki W, Kupczok A, von Haeseler A, Schuster M, Pfaller W, Jennings P, Weltermann A, Blake S, Sunder-Plassmann G.
BMC Genomics. 2014 Aug 27;15:725.
SNP2GO: functional analysis of genome-wide association studies.
Szkiba D, Kapun M, von Haeseler A, Gallach M.
Genetics. 2014 May;197(1):285-9.
The evolution of the ribosome biogenesis pathway from a yeast perspective.
Ebersberger I, Simm S, Leisegang MS, Schmitzberger P, Mirus O, von Haeseler A, Bohnsack MT, Schleiff E.
Nucleic Acids Res. 2014 Feb;42(3):1509-23.
Decisive data sets in phylogenomics: lessons from studies on the phylogenetic relationships of primarily wingless insects.
Dell'Ampio E, Meusemann K, Szucsich NU, Peters RS, Meyer B, Borner J, Petersen M, Aberer AJ, Stamatakis A, Walzl MG, Minh BQ, von Haeseler A, Ebersberger I, Pass G, Misof B.
Mol Biol Evol. 2014 Jan;31(1):239-49.